[AdSense-A]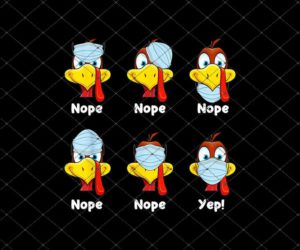 By Ron Signore
We are now 8 months into the current "normal" of the COVID era in the history of humanity. While the results are not the same of the Bubonic Plague, the foreign understanding of how to generate the science to defeat it as best we can have not yet been evolved. I think with recent political events, it is significantly important to identify that this as an impact for humanity when you consider many ignoramuses here in our own country still battle the spread and politicize it to a fault. It is not a secret our friends, and foes for that matter, around the world are looking down upon this greatly defined nation of the freedom as a cesspool of morons who couldn't care less about their fellow man. We prove it every day. Numbers continue to rise and battles over something as ridiculous as wearing a face mask or limiting exposure to others.
Families have been torn apart by the results of the spread of the virus as the pandemic rages on. Unemployment has been a rollercoaster. While we seemed to have brought some jobs back from the original impacted deficit around April, we are still laced with uncertainty of where the job security will be in coming months. Many businesses were forced to embrace the suck of the digital transformation wrecking ball that came at the speed of light this year. Some were out a head of the curve, others either adapted as best as possible, or perished because of it.
The economy has taken a hit as a result. Spending is down, capitalism is at a valley and while it is a torn vision of the hope and reality of where our country is, if you are not embracing for impact, you are going to get blindsided into defeat. The glorification of the stock market that Cheeto Man wants to hold his hat on for positivity is sadly a house of cards. While a new wave of retail day traders has entered the market, people are still making money, but many are propping up publicly traded companies for a much steeper fall. Larger organizations within the stock market are in a sense of volatility because of the reality of the money going into the economy, however, the aforementioned house of cards can be illustrated with the 1% of the wealth controlling the top 1% of business in the nation. The current safety nets fall within big tech, big pharma (obviously with a pending vaccine arrival), and somewhat of an equal overall impact on electric vehicles and marijuana companies. Even soon, those trends will fade, and the transition is where it all could burst.
Other families have had to deal with the reality of COVID entering their home and the ailing of a loved one. Some have had to deal with the extreme case (odds wise) of the loss of someone due to the infection of this bug. At the end of the day, we have seen over 12 million cases and over 254,000 perish as a result. Some from a reality of not being strong enough to fight the bug, suffering from pre-existing conditions that allow for the bug to hit harder. Some of those conditions are as general as age. Some are ad advanced as going through treatments for advanced illnesses such as cancer or auto-immune deficiencies. Others have perished from sheer ignorance. Following the unfortunate trends of politicized and down played bias of the virus. It is unfortunate that we have gotten to a place in this specific country that people are willing to gamble the lives of others strictly for the disregard of their own. And at an even worse angle, the pride and ego of paranoia filled propaganda of someone who could not care less about anyone other than themselves. We all deal with these idiots.
We have one here in our community who constantly battles in the most condescending way that their kids should be in school and teachers should be sucking it up and teaching. There are logical concerns, one of which I wrote about previously, where it's a tough boat to be in when maybe you're a single parent or having kids home all day at a young age challenges one's ability to work. I respect the challenge those people have, even more so when they are not inflicting abuse at someone else. In this case here, we have a complete and utter jack-ass of a woman who bluntly claims the schools and teachers work for us, the taxpayers, and that the kids should be in school. I am very proud to say that many of the responses understand how taxes impact the wages of teachers, but more importantly, the value they are responding with to the lives of others. Most importantly, the responses of pointing out that parents really are not willing to risk their kid being "the 1." As cases continue to mount in my community and at my kid's school, they decided virtual learning will take place indefinitely after this week. It is the responsible thing to do for the greater good of the community. Some Trump-ette cannot get that through her thick skull. It should be known that my wife has forbade me to interacting with this person. Probably a wise move. I can be the Stay-Puft Marshmallow Man most of the time but put me in protective mode over my children's well being and I will "cross the streams," in an aggressive, yet not violent fashion. Unfortunately, I can use words that can cut through someone's soul…or so I have been told.
None of this will likely become normal anytime soon. The holiday season upon us suggests an embattlement of who will abide by the precautionary measures our governments have put up for us against those who will risk it. I am a family guy to the core- no pun intended- but battling against an invisible opponent that can latch itself on and spread through to the loved ones during what is supposed to be the happiest time of the year concerns me. I am at the point where I wonder if people were told to go ahead and have great big get togethers if they would? Many people may feel a sense of relief not having to work up a huge hosting or be with people that maybe they do not want to be around. If you imagine almost half the voting country voted for Biden and the other half, but millions less, voted for Trump, we could all be avoiding massive fallouts within groups of loved ones.
No matter the situation, we need to start finding a way to heal. Return to those Christian roots (though I am pretty sure most theologies look for peaceful and kind living) and realize to make this country hole again, it starts with the small things. It starts with a lack of selfishness. It starts with realization, concern and care for others. The virus cannot be stopped yet, but please, do not be the careless reason someone's holidays become tragic.
Contact the Feature Writers