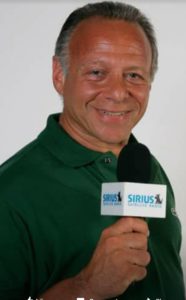 By Randy "The Commish" Gordon
Ya' gotta' love what's going on in the heavyweight division. After Mike Tyson's meteor burned out, along came the vastly-talented, dominant, hard-hitting Klitschkos, Vitali and his younger brother, Wladimir. After a terrific battle against Lennox Lewis in 2003 for Lewis' WBC title—a bout won by Lewis on a sixth-round TKO via a severe gash over Klitschko's left eye—Lewis hung up his gloves. For good.
No matter how much Klitschko…and promoters…and the media…and fans…begged Lewis to give Klitschko a rematch, Lewis said he was through. He meant it. Klitschko won Lewis' vacated title 10 months later, and continued to box until 2012. From the time he fought Lewis, Klitschko fought 13 times, winning each of them, 10 by knockout. As he pounded out challengers, little brother Wladimir had won all the belts of all the other alphabet organizations and was doing his own demolition job on the division. Talented contenders fell short—or simply fell—when they faced Wladimir's heavy hands.