Missing Radio Personality Sparks Concern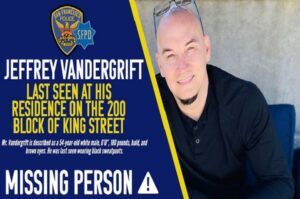 By Janet Grace
It's been over one week since a beloved radio personality from IheartMedia, Jeffrey Vandergrift, has been seen.
Following a sincere message sent out to his listeners on his WiLD 94.9 on Thursday, February 23rd, regarding his declining health, his struggles with Lyme disease, the the complications he has been living with the past few years, he left and has not been located as of yet.
This is not his first rodeo dealing with those issues, Vangrift was found by his wife, radio personality, Natasha Yi, unconscious in his car this past fall, after ingesting pills and alcohol. He was taken to the hospital where he awoke after the foiled attempt to end his suffering by his own means.
No foul play is suspected.
We wish he and his family well and will keep our yellow ribbons tied to our hearts in the hopes that he sought the assistance he needed and is somewhere undisclosed, alive, well and receiving the care he needs.
Whatever you believe, I humbly ask that you engage with it now, sending all the healing needed, all the love required and a little miracle called: Universe, we ask for the best outcome for all parties involved, with grace and in healing ways.
This is a developing story. I will update this article as more information comes to light.
Click Here to Order Boxing Interviews Of A Lifetime By "Bad" Brad Berkwitt