Singer Bobby Caldwell Dies at 71- Entertainment News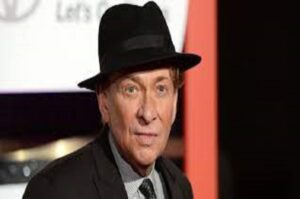 By Geoffrey Huchel
Singer-songwriter Bobby Caldwell, who was known for the R&B hits "What You Won't Do for Love" and "Open Your Eyes" passed away March 14, 2023, at his home in New Jersey. Caldwell had been struggling with health issues for the past six years after being "floxed", a condition that arises after an adverse effect from consuming an antibiotic. Caldwell died with his wife by his side. He was 71.
Caldwell was born in Manhattan but grew up in Miami. Living in Miami exposed Caldwell to a variety of music such as Haitian, Latin, reggae, and R&B. When he was 12, Caldwell started playing piano and guitar. His first career break was playing rhyth guitar for Little Richard in the early 70s. By the late 70s Caldwell was signed to a record label. His debut album "Bobby Caldwell" went double platinum. From that album, he released his signature song "What You Won't Do for Love". Caldwell released a total of 16 studio albums between 1978 and 2015. Some of his other singles include "Can't Say Goodbye", "Down for the Third Time", and "Coming Down from Love."
Ringside Report sends our condolences to Bobby Caldwell's family during their time of grief.
Click Here to Order Boxing Interviews Of A Lifetime By "Bad" Brad Berkwitt