"The Exorcist" Director William Friedkin Dies at 87- Entertainment News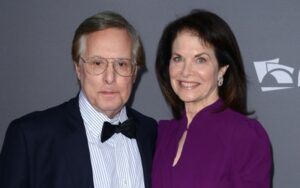 By Geoffrey Huchel
William Friedkin, the Oscar-winning director of the classic films THE FRENCH CONNECTION (1971) and THE EXORCIST (1973), passed away August 7, 2023, of heart failure and pneumonia at his home in Los Angeles. He was 87.
Friedkin began his career in documentaries from the early to mid 1960s, which led to him moving to Hollywood, and two years later he will release his first feature film as a director, GOOD TIMES (1967), starring Sonny and Cher. A few more films followed, and then in 1971, his next film THE FRENCH CONNECTION was released to critical acclaim. The film won 5 Academy Awards, including Best Picture and Best Director for Friedkin. His next film, THE EXORCIST, another Academy Award winning film, would make its mark in film history as being one of the greatest horror movies of all time, and continues to terrify audiences 50 years after its release.
His additional directorial credits include THE ALFRED HITCHCOCK HOUR (1962-1965), SORCERER (1977), DEAL OF THE CENTURY (1983), THE TWILIGHT ZONE (1985-1989), TO LIVE AND DIE IN L.A. (1985), THE GUARDIAN (1990), TALES FROM THE CRYPT (1989-1996), 12 ANGRY MEN (1997), THE HUNTED (2003), BUG (2006), and CSI: CRIME SCENE (2000-2015).
Ringside Report sends our condolences to William Friedkin's family during their time of grief.
Click Here to Order Boxing Interviews Of A Lifetime By "Bad" Brad Berkwitt