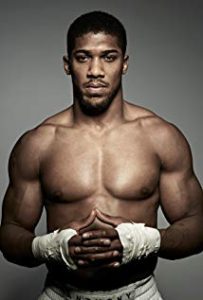 Heavyweight boxing was rocked to its very foundations in June when supposed no hoper Andy Ruiz Jr knocked out reigning world champion Anthony Joshua. That upset at Madison Square Garden was the Brit's first defeat and as well as the zero on his CV, he also lost a clutch of top-level titles.
Andy Ruiz Jr went into the contest as a massive outsider with bookmakers to dethrone Olympic gold medallist AJ but, on the night and in front of the watching world, he pulled off one of the biggest upsets the sport has ever seen.
Ruiz's win over Joshua now takes pride of place alongside Hasim Rahman v Lennox Lewis and Buster Douglas v Mike Tyson. Boxing is loved the world over, continues to grow in popularity and with results like that it's little wonder.
Cursed from the start
Joshua's most recent defense of the titles he won from long-serving champion Wladimir Klitschko seemed cursed from the off. Original opponent Jarrell Miller was forced to pull out after being suspended by officials following a string of failed drugs tests. That cost the American his chance at a major pay-out and although he was written off at the time, it's acceptable to believe it also cost him a real crack at becoming champion.
A period of uncertainty followed with Joshua's manager Eddie Hearn for Matchroom Boxing struggling to convince a credible opponent to stand in at late notice and face the all-conquering Joshua. Many were uncomfortable with the reduced training camp while a few others said they'd take the fight but were very careful to price themselves out of the running. A shrewd way to save face but avoid having to scratch against one of boxing's most destructive punchers.
In stepped little-known Andy Ruiz Jr and the instant reaction from fight fans was to ask, who is this guy? Upon seeing the grossly overweight opponent stripped at the press conference it was believed this would be a mismatch and yet another insult to long-suffering followers of the top division. How wrong we all were. Few knew the name Andy Ruiz Jr before June 1 but he's the most talked about fighter on the planet now, with fans falling over themselves to get an autograph or selfie. The new champion is living life to the fullest on the back of that win.
No luck involved
We know anything can happen in heavyweight boxing as two big guys aim to tee-off on the other's chin and we've seen many times before how a lucky punch can change a fight, one big overhand right out of the blue. Ruiz's stoppage of Joshua didn't fall into that category, however.
Despite his size and shape, Destroyer is a deceptively hard worker when inside the ropes with a high punch output. He throws punches in bunches, as the old saying goes, and it was an accumulation of quick shots that gave Anthony so much trouble on fight night. The Englishman tried to keep the smaller man on the end of an unconvincing jab, but every time Andy got close, he looked out of sorts, uncomfortable with what was coming at him and unwilling to engage.
Perhaps the late change of opponent was a factor in that. There have been many theories as to just what went wrong for AJ on his American debut, ranging from a panic attack to him not training hard enough, taking Ruiz lightly. Everyone seems to have an opinion but one man who made no excuse was Joshua himself. Dignified in defeat he told the world's sporting press he was beaten by a better man who wanted it more.
AJ has a rematch clause
With the fight game reeling, we ask what happens next? It has been announced there was a rematch clause in the contract that states Ruiz must defend against Joshua first time out, if the Englishman wants it. That's important as it's not a given that Joshua will dive straight back into a fight with a man who beat him up so convincingly last time.
Many experts, including former heavyweight world champion David Haye believe his countryman should give it serious consideration, telling fans only Joshua will know if he's ready. The Hayemaker told betting giants Betfair if Joshua feels he had an off night he should act to get the rematch as soon as possible. If deep down he knows he was beaten by a superior fighter, however, he should work to improve before asking to right the wrongs of that night in New York.
All major British bookmakers (see them listed here) have had their say and offer early betting odds on the rematch. They have the Brit as favourite but not nearly as convincing as he was first time out. Joshua is fancied to level the score and reclaim his straps, with a knockout win favourite in the method of victory market